2023 LITTLE EGG HARBOR TOWNSHIP ELECTED OFFICIALS
Blaise Scibetta, Mayor – bscibetta@leht.com
Dan Maxwell, Deputy Mayor – dmaxwell@leht.com
John Kehm, Jr., Committeeman – jkehm@leht.com
Ray Gormley, Committeeman – rgormley@leht.com
Kenneth Laney Jr, Committeeman – klaney@leht.com
Katherine Baker, Confidential Secretary to the Mayor & Committee – kbaker@leht.com or 609-296-7241 ext. 223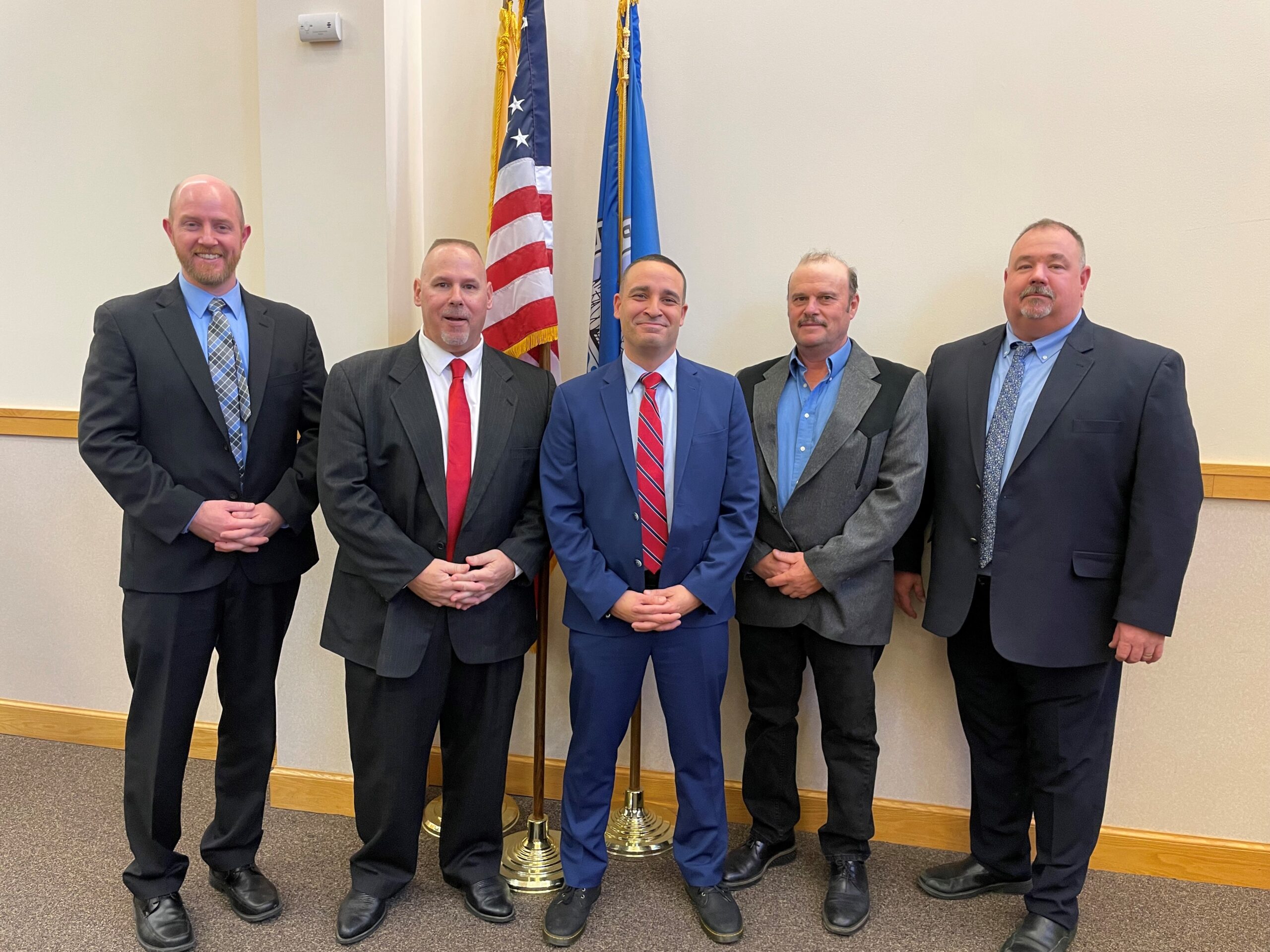 Committee Members from Left to Right in photo: Deputy Mayor Dan Maxwell, Committeeman John Kehm,  Mayor Blaise Scibetta, Committeeman Raymond Gormley, and Committeeman Kenneth Laney, Jr.
The Township Committee is comprised of five members, who are elected directly by the voters at-large in partisan elections to serve three-year terms of office on a staggered basis, with either one or two seats coming up for election each year as part of the November general election in a three-year cycle. Annually, the Township Committee selects one of its members to serve as Mayor, and another as Deputy Mayor, each serving one-year terms.
The Township Committee meetings are held the second Thursday of each month commencing at 7:00 p.m., except the June, July and August meetings, which are scheduled to begin at 7:30 p.m., in the courtroom at the Little Egg Harbor Administrative Complex located at 665 Radio Road, Little Egg Harbor Township, NJ. A list of Township Committee meeting dates are listed on the Township website.